Current Situation And Development Prospect Of Electrical Contact Material Industry
Views: 362 Author: Site Editor Publish Time: 2022-07-22 Origin: Site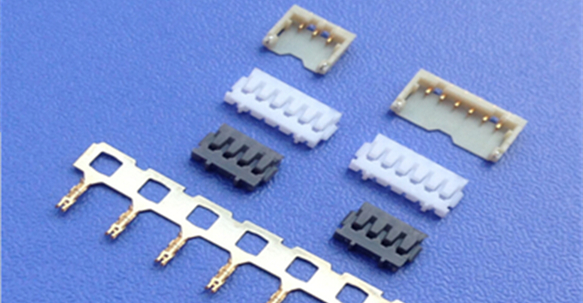 Electrical contact material is the main material for manufacturing electrical contact elements. These materials are usually used to manufacture silver clad strips, electrical contact rivets, silver contact rivets, etc. The following contents mainly introduce the current situation and development prospect of electrical contact material industry.
Current Situation Of Electrical Contact Material Industry
At present, the main material of electrical contact industry is silver cadmium oxide. This material contains the toxic metal cadmium, so it is gradually eliminated. Electrical enterprises with large sales will try to choose cadmium free electrical contact materials, and silver tin oxide has become the best choice. The production and application of silver tin oxide electrical contact materials in the European market have been relatively mature, and have been widely used in electrical switches such as bimetal contact rivets, circuit breakers and relays. In China, South Korea and other Asian countries, the R&D, production and application of electrical contact materials with silver tin oxide as the main material are still in the primary stage. It will take some time to catch up with the level of European advanced enterprises.
With the increasing market demand for industrial contact components, high-performance electrical contact components will be more popular. This makes the quality of electrical contact materials must also be improved. Nowadays, the production of electrical contact materials is mainly completed by automatic production lines, which can improve the reliability, stability and corrosion resistance of products. In terms of vacuum electrical contact elements, products that can withstand high voltage and high current are also emerging.
Development Prospect Of Electrical Contact Material Industry
Electric contact material enterprises should develop themselves in the challenge. The innovation ability of enterprises must be improved in order to survive in the fierce market competition. With the increasing market demand for professional contact components, the scale of electrical contact material market is also expanding. This brings not only new challenges, but also new development opportunities.
High quality electrical contact materials not only help enterprises produce high-quality electrical contact components, but also improve the performance of electrical appliances, so as to save energy and raw materials. Therefore, the variety, quality and process level of electrical contact materials have become one of the symbols of the level of industrial products such as motors and electrical appliances.
Electrical contact materials have a large market demand and broad prospects. The main reason is that foreign countries require high ferrite performance, while some enterprises can only mass produce medium and low-grade products at present. The electrical contact element manufacturers have high requirements for the performance of aluminum, nickel and cobalt materials, but the demand for these materials is small due to the limitation of production equipment. The market prospect of neodymium, iron and boron materials is the best. At present, there is a shortage in the international electric contact material market, which is a good opportunity for electric contact material enterprises to seize the opportunity and occupy the market. If enterprises want to occupy a place in the market, they must unite with advanced enterprises and develop themselves with the help of their technology. In addition, enterprises also need to continuously improve their innovation ability and develop high-quality electrical contact materials.