Do You Know How To Extend The Life Of Your Switchgear?
Views: 481 Author: Site Editor Publish Time: 2021-09-04 Origin: Site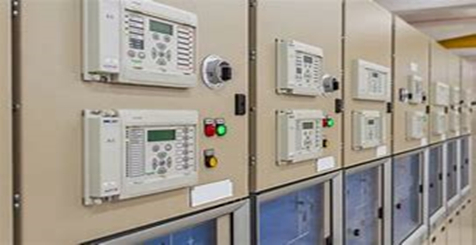 Nowadays, with the swift advancement of high technology, our life has taken a sweeping change in all aspects such as the switches and cold working metal process. There are some skills to enhance your switchgears' reliability.
You have to think highly of the maintenance cycles recommended by manufacturers just like the Silver Clad Strip manufacturers.
Though your switchgear is produced by the best switchgear manufacturing companies, it should also be carefully inspected, tightened, cleaned, lubricated, and exercised regularly. The maintenance frequency depends on the conditions of operations. Heat and moisture combined with dust, dirt, or other environmental contaminants will deteriorate the conductive materials, insulation, and protective devices in the equipment at an accelerated rate. It is the same as hot stamping sheet metal.
Actually, maintenance testing is necessary for you to examine the performance of each part of your switchgear such as contact components. The testing will let you know the expected life of the equipment such as silver contact rivets so that you can take full use of it.
With the advancements in circuit breaker designs, older technology becomes redundant and is not regarded as a sustainable solution anymore. The switchgear lineup could be replaced to take full use of the more advanced technology.
You can perform short circuit analysis. If the switchgear components do not have a working short circuit rating, it could damage the equipment and surrounding areas. An analysis of the short circuit will make sure whether the switchgear is rated correctly.
Besides testing, which can be used to predict maintenance requirements and equipment life, digital monitoring tools can give warnings of impending failures. Digital monitoring systems developed by the electrical equipment industry can recognize a condition that may not be apparent during a one-time inspection and operate continually. It is very effective to prevent any failure before it has bad impacts on the manufacturing process such as the cold heading manufacturing process.
A good choice for intensive maintenance of circuit breakers is in-shop reconditioning. To be concrete, it is performed when the on-site maintenance work scope can not bring the circuit breaker within tolerances defined as standard. In most cases, damaged parts are replaced or refurbished, and pivot points are re-lubricated before reassembling the circuit breaker.
As we all know, power distribution systems and electrical equipment such as electrical contact rivets are not used to remain energized and do not require any interference. To be honest, you can maximize the reliability and life of your switchgear by using these tips. However, it is advised to buy switchgears from the best switchgear manufacturing companies.
As it might be a bit difficult for you to replace switchgears, you should choose a robust and safe product just like silver bimetal contact rivets. To sum up, it is very necessary for you to obey all the rules that manufacturers ask you to comply with because they are particularly familiar with their products. For example, bimetal contact rivets manufacturers must be very familiar with their products such as tungsten contact rivets so that they will tell you how should you maintain your equipment. Thus, your equipment can perform best.