Do you know the importance of fastener size?
Views: 592 Author: Site Editor Publish Time: 2021-10-14 Origin: Site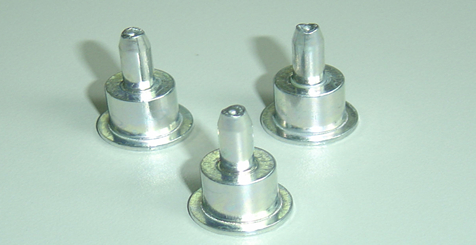 No matter where you work, I believe you can always see the existence of fasteners. Sometimes even refrigerators and bicycles in daily life. And the fasteners are made of various shapes, sizes and materials.
Why is fastener size so important? And what problems should be paid attention to during use?
1. You can imagine when you are repairing a bicycle. If there is no fastener of the right size to stabilize the bicycle, the bicycle will not be able to ride, no matter if the fastener is too long or too short, it will not be usable. The two parts are fixed.
2. Although the fasteners are small, there are many kinds of them. According to major categories, there are twelve major categories and more than 400 varieties. Only bolts and screws have 32 categories and nearly 100 varieties. There are also ten types of rod ends. According to the selected head type, they can be divided into a variety of surface shapes. The mechanical performance of this shape is not high, and it is convenient to tighten the wrench. Larger tightening torques are widely used. The supporting surface is a convex surface or a flange surface, which acts as a gasket, increases the pressure-bearing surface, and has a good anti-loose performance. It can be used to connect steel structural parts with important mainframe structures.
Then, about choosing fasteners made of different raw materials. Fastener material is an important part of connection selection. What aspects must be met?
1. The selected material meets the requirements for use, that is, the mechanical properties of the material such as static strength, fatigue strength, stiffness, yield point (yield strength), creep limit and durability strength, and the quality should meet the performance requirements of the connection;
2. The selected materials should meet the minimum labor requirements within the manufacturing price range, even if processed and assembled, they also have good manufacturability;
3. The selected materials should meet economic requirements, that is, the lowest material cost. In addition to the price of the material itself, the related consumption must also be considered. When selecting materials, pay attention to the fit of bolts and nuts, and the fit of bolts and connectors. Under normal circumstances, bolts and nuts do not use the same grade of material, and the performance of the nut material is slightly lower than that of the bolt material. The hardness of the two should be equal to 20~30HBS.
If you want more information, you can browse the company website below. Wenzhou Huifeng Alloy Technology Co.Ltd. Located in China's national economic and technological development Zone Binhai Park, Wenzhou City, Zhejiang province China. One of the famous electrical alloy material and silver-based contact an R&D, production, sales, service in one of the professional silver clad strip supplier. You can find many product here. Such as electrical contact rivets, silver bimetal contact rivets, copper brass silver contact parts, silver bimetal contact rivets, silver copper clad metal strip, sheet metal stamping parts, stamping steel parts, steel stamping parts and hot stamping sheet metal.