How Much Do You Know about Terminal Blocks and Types of Connectors?
Views: 266 Author: Site Editor Publish Time: 2022-05-05 Origin: Site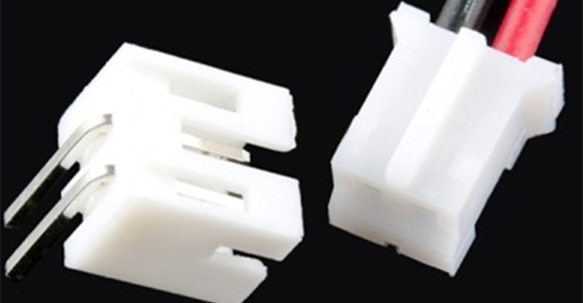 The terminal block is a kind of stamping metal products used to realize electrical connection, which is divided into the category of connector in industry. As the degree of industrial automation becomes higher and the requirements for industrial control become stricter and more precise, the amount of wiring terminals parts is gradually increasing. With the development of the electronics industry, the use scope of metal terminal blocks is increasing, and there are more and more types. In addition to PCB terminals, the most widely used metal terminals include hardware terminals, nut terminals, spring terminals and so on.
History development
In 1928, Phoenix Contact invented the world's first modular terminal block. This is the prototype of modern metal terminals, and it is also the first invention patent that Phoenix Contact applied for and obtained. Since then, Phoenix Contact has been committed to the development of various connection technologies and the innovation. And they formed a complete electrical interface technology system, many of which have become industry application standards.
Types of terminal blocks parts
1. Screw terminal blocks parts are those that use screw as the mechanism to hold a cable or a wire. And flat-head fittings are very common types of terminals that people often use in daily life. They are widely used in domestic or commercial wiring and the situations in which voltage and current demands are moderate. You don't need use the physical bond method with the use of solder to bind a terminal block on wires. It is very strong if you operate correctly, and even can be used for a long time. What is more, you may pay attention to an unreliable and potentially dangerous connection, because over-tightening may damage the inserted cable.
2. Generally speaking, barrier terminal is a kind of stamping machine part, which is very similar to screw terminals, since it also uses screws to hold cables or wires. Seen from the name you may know that barrier terminal blocks have some small barriers between individual terminals, because they have more than one termination point served for multiple cables and wires. And barrier terminals with small lids and enclosures can further protect cabling. So they are often used in domestic wiring and other high-voltage places where need to prevent arcing or potential short-circuits.
3. Push-fit terminal block parts are those that use small spring-loaded levers as the mechanism to allow cables to enter the terminal block from one direction, but cables cannot be allowed to leave, so that it can effectively hold the wire in place. And this is also the source of its name.
Compared with screw terminals, there are some advantages for this type of connector. For example, they can prevent over-tightening, which mainly depends on the spring inside having enough force to keep the wire in contact with the conductive body. The problem is that it makes repair work difficult since some are not designed to be reused, and there is no removing lever for this stamping die parts. So, the whole terminals parts may need replacing if there is problems occurred and it needs to be repaired.