How to Choose Contact Material?
Views: 307 Author: Site Editor Publish Time: 2022-03-16 Origin: Site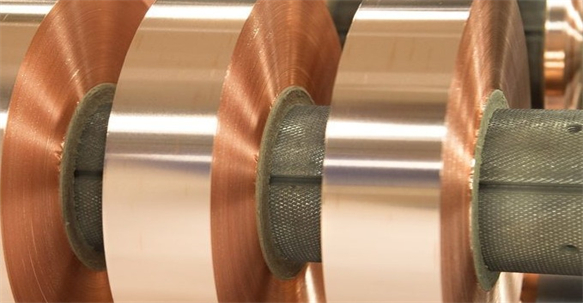 We know that usually contact resistance will become weak and electrical and thermal conductivity will increase when the conductive metal such as silver or copper etc. increases. In this case, the phenomena of contact erosion and contact sticking or welding become important. On the contrary, contact wear will decrease as the content of refractory metal increases, and the likelihood of contact sticking or welding will be less. In order to choose suitable materials as metal contacts parts, generally the design engineer needs to find the proper balance point. For example, what are the function and the use, how to achieve the best effect when selecting this stamped metal material.
About contacts
Currently, there are three main types of contacts components, silver-nickel alloy, silver-cadmium alloy and pure silver. Silver-nickel alloy is an ideal contact parts material with good conductivity and hardness, and it is not easy to oxidize and rust. Silver-cadmium alloy contacts are also relatively good with good electrical wear resistance, welding resistance, electrical and thermal conductivity, and they are small and have stable contact resistance and good hardness of the material. It used to be said that cadmium is a heavy metal and is not suitable for use, but in recent years, the European Union has cancelled the standard. Pure silver is actually not suitable for contacts, though the conductivity is indeed good. But the texture of pure silver is relatively soft and easy to oxidize. If the switches have more contacts, they will be deformed. The key is that if it is oxidized and rusted, the conductivity will be poor. The rust spots are also easy to heat, so it is easy to burn metal contact parts. Of course, silver can be alloyed with other materials such as tungsten, tungsten carbide and so on.
Silver tungsten contact
By far, silver tungsten contact is one of the most popular contact materials, especially in circuit breakers and other power switching equipments. We know that silver has excellent conductivity, and tungsten has the ability of withstanding mechanical and electrical wear. If both combine together, the new material will become the ideal material for use in oxidizing atmospheres and where severe arcing is anticipated. Generally, the range of silver tungsten contact materials can be from a low of 10% silver to a high of 90% silver. Of course, if changing process parameters such as changing particle size, furnace temperatures and the addition of additives, engineers also can modify contact material.
Silver tungsten carbide contact
We know that silver tungsten carbide has the ability of resisting contact sticking or welding, and is has the feature of good oxidation resistance. The fact proved that silver tungsten carbide is an excellent material for contact. And its hardness is better than silver tungsten. So, silver tungsten carbide can resist arc erosion and contact wear. The range of silver tungsten carbide contact materials is from 35% silver and 65% tungsten carbide to 60% silver and 40% tungsten carbide. So, in order to suit for application, it is good to combine tungsten and tungsten carbide mixed with silver.