How to Select Terminal Block?
Views: 334 Author: Site Editor Publish Time: 2022-05-06 Origin: Site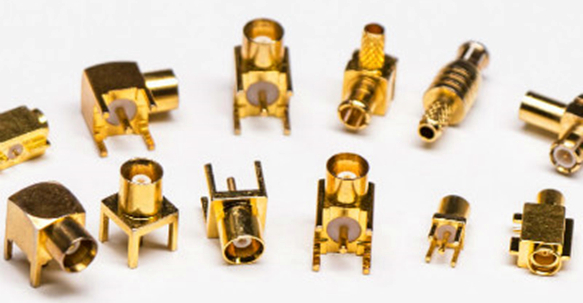 A terminal block is also called terminal connectors, connection terminals, or screw terminals. It is a stamping machine part, which is composed of a modular housing and an insulated body outside, and it can bind two or more wires together. So, it is often used in a wide array of applications where electrical systems need to be safely connected. In order to easily inspect and repair, they are designed ideally for requiring secure, well-organized, and semi-permanent wire connections. In this article, we will discuss how to select the right terminal block parts for your application to ensure it to be used normally and safely.
We know that metal terminal components are used to connect separate circuits together. Usually these connectors are used in different occasions that often need to be switched and disconnected, such as connecting power supplies, connecting peripheral circuits, or expanding parts that need to be replaced. Generally, it is divided into male and female terminal. The male and female feature of the terminal indicates whether it is used for plugging in application or being plugging in application.
Polarity direction
Most metal terminal blocks have an agreed polarity direction. This feature allows the terminal block to prevent reverse connection. For polarized wall plug, the plug blades usually have two different widths, and the plug can only enter the socket in one direction.
Contact part
The metal contact part is the functional part of the terminal. They are stamped metal parts that are in contact with each other, forming an electrically conductive connection. This is the place that leads to poor connection: the contacts may become dirty or oxidized, or the elasticity of the metal shrapnel part will creep down over time, which will cause the contacts to loosen or the connection is unreliable.
Separation distance
Many connectors consist of a set of contacts arranged repeatedly. The separation distance of the connector is the distance from the center of one contact to the center of the next contact. This is very important, because there are many terminal blocks that look very similar in appearance, but the spacing may be different. So, the terminals of a model series are often different because of this parameter. In the condition of unknowing this parameter, it is easy to make mistakes to get the connection terminals that cannot be paired when purchasing.
Plug-in and unplugging times
As we all know, the service life of terminal block component is limited, and each connection and disconnection of terminal block will cause some wear. The data sheet usually uses the number of plug-in times to indicate its service life, and the difference for plug-in times of metal terminal blocks using different technologies is very large. USB connectors may have a life span of thousands or tens of thousands of plugs and unplugs, and board-to-board connectors designed for use in consumer electronic products may be limited to a lifespan of dozens of plugs and unplugs. Therefore, it is very important to choose a terminal stamping component suitable for the service life of the application scenario.