Trend And Analysis Of Silver Use In Electrical Industry
Views: 327 Author: Site Editor Publish Time: 2022-07-14 Origin: Site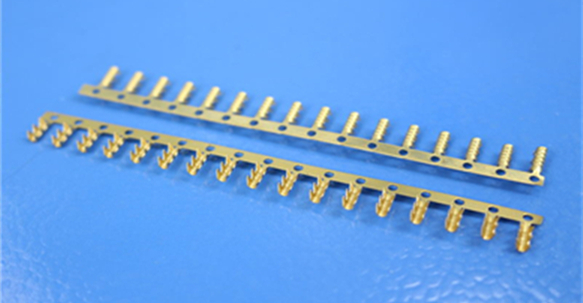 At present, there are more than 600 enterprises engaged in the production of low-voltage contact elements in China. These enterprises mainly produce silver based contact elements, copper based contact elements, tungsten based contact elements and silver copper alloy contact elements. These enterprises are mainly distributed in Jiangsu, Zhejiang and Guangdong. Among them, enterprises that directly use silver account for about 8% of all enterprises. These enterprises can produce materials by themselves. Other enterprises use silver indirectly. The main products of these enterprises are rivet contacts and cannot produce materials by themselves.
By 2014, the total output value of the whole industry was about 9 billion yuan and there were more than 13000 employees. According to statistics, about 20 silver-based enterprises with original prices use more than 1000 tons of silver annually, accounting for more than 80% of the whole industry. On average, the amount of silver used each month is about 100 tons. It can be seen that the alloy industry has a great demand for silver, which is related to the difficulty of preparing alloy materials.
Most of the industrial silver is used in the electrical and electronic industry. These silver are mainly used to make silver clad strips, electrical silver contact point, etc. Among them, silver based electrical contact materials account for about one third of the silver used in real industry. It can be seen that the electrical alloy industry has a great demand for silver.
In order to reduce the cost and capital pressure, enterprises have been committed to the research of contact components with low silver content. At present, copper based contact materials have been widely used in the field of low-end and low-voltage electrical appliances. In the medium and high-end field, how to improve the antioxidant capacity of copper has been widely concerned by the industry.
At present, it is found that doping conductive ceramics into copper based materials can greatly improve the oxidation resistance of copper. In the field of silver based contact components, some enterprises have reduced the silver content of their products from 90% to 84%. The research and development of custom contact elements with silver content less than 60% is also in progress, and this research is currently in the test stage. Once this research is successful, it will have a great impact on the whole industry and the spot silver market.
Because the purity of silver has a great impact on the performance of products in the alloy industry, many enterprises need to purify silver before producing silver based contact components. This can reduce the content of impurities in the material and thus avoid impurities affecting the performance of the product. At present, it is found that different impurities have different effects on the performance of the electrical contact elements, and some impurities can even improve the performance of the industrial contact elements. Generally speaking, alloy enterprises will choose multiple material suppliers, which can enable enterprises to obtain better services and lower prices. Most alloy enterprises have 3 to 5 material suppliers.