Type And Function Of Electrical Switch
Views: 337 Author: Site Editor Publish Time: 2022-07-29 Origin: Site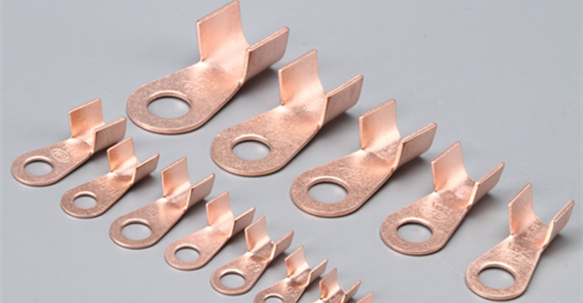 Electrical switch is an electronic switch used to interrupt the flow of electrons in electronic equipment. Electrical switches are binary devices, so they can only be fully turned on or off. In other words, we can think of an electrical switch as an electronic device for manually or automatically disconnecting or connecting electronic circuits. There are many electrical switches on the market, and their working principle depends on the switch mechanism. These electrical switches are often equipped with contact rivets, bimetal contact rivets, silver contact rivets and other electrical contact elements. The performance of these metal contact elements will directly affect the performance of electrical switches.
Now, you can buy electronic switches on the Internet instead of going to the market to choose them yourself. These electrical switches have different colors and styles to match your home decoration style. There are basically five types of switches. These types of switches may have little difference in appearance, but their functions are different.
Single Pole Electrical Switches
Single pole electrical switch, also known as toggle switch, can only control one circuit. These switches have single input and single output characteristics. When you toggle the single pole switch, the circuit will be disconnected or connected, so as to control the closing or starting of electrical appliances, such as controlling the light to turn on or off. This electrical switch is the most common switch in the family, and it is easy to use.
Double Pole Electric Switches
Double pole electrical switches can be used to control two independent circuits. Double pole switch is like two single pole switches combined together to control two circuits. Double pole switch is controlled by one knob, lever or button. It can disconnect or connect two circuits at the same time. The use method of double pole switch is basically the same as that of single pole switch.
Three Way Switches
The three way switch consists of two brass screws, a green screw and a dark screw. The three way switch can be used to control the on and off of the circuit from two different positions. There is no toggle handle for switching on the three-way switch. That is because one position does not mean that is necessarily on or off. It depends on the position of another switch.
Four Way Switches
When you use a four way switch, it is recommended to hire a professional to install it, because its installation process is more complex. The four way switch is equipped with four terminals, and each terminal is equipped with two pairs of travelers.
Multi Location Switch
The multi location switch can be used to interconnect two or more electrical switches, which can control electrical loads from multiple locations. For example, you can control lighting in corridors, stairs, or rooms from multiple locations.
The performance of the industrial contact element in the electrical switch will determine the performance of the switch. Poor quality contact elements may cause fire. Therefore, when selecting the electrical switch, please select the switch with silver contact element or copper contact element. The professional contact elements made of these materials have better performance.