What Is The Development Status And Trend Of Silver Based Electrical Contact Materials?
Views: 377 Author: Site Editor Publish Time: 2022-07-15 Origin: Site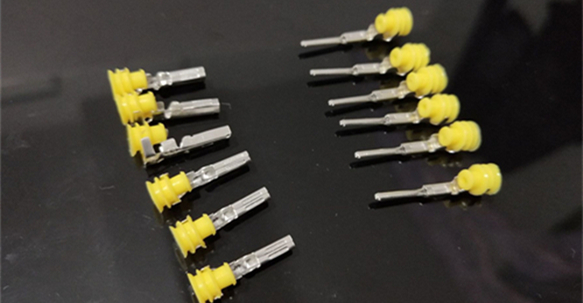 Low voltage appliances can automatically or manually connect and disconnect the circuit according to external signals, so as to realize the control, switching, protection, detection, conversion and adjustment of circuit or non electrical objects. According to its working voltage, control appliances can be divided into two categories: high-voltage control appliances and low-voltage control appliances. Generally speaking, low-voltage electrical appliances can be divided into the following two categories, power distribution appliances and control appliances. These two low-voltage appliances are the basic components of a complete set of electrical equipment.
Material Composition And Process
Application Range
In the process of using electricity, electrical contact components are essential, such as silver clad strips, stamping steel parts, etc. These metal electrical contact components have a wide range of applications. They are often used in electrical switches, industrial control, distribution protection and other fields. In addition, according to the specific environment, contact components can also be used in communication equipment, household appliances, motor control, automobile industry, etc.
Market Capacity
In 2019, the global market for electrical contact materials reached US $4.1 billion. It is estimated that by 2025, the market scale will reach US $5.9 billion, with a compound annual growth rate of 6.34%. In recent years, the total output value of the electrical alloy industry is increasing every year, but the overall profit level of the industry is still not high, and the average sales profit margin of the enterprise is only about 2% to 3%.
The Use Of Silver
In recent years, the total output of low-voltage electrical contact materials is increasing. In the whole industry, the amount of silver used exceeds 2000 tons. The output of key products such as silver tin oxide, nickel, carbon, tungsten and other key products, increased slightly or remained unchanged.
Development Situation Of Electrical Alloy Industry
The competition in the global electrical contact industry presents a new pattern. China's output of professional contact components has accounted for more than 40% of the world's total output. The product line of custom electrical contact components extends from middle and low end to high end. Foreign funded enterprises are gradually at a disadvantage in the competition, resulting in the forced closure of factories. In the future, the global industrial pattern of superior electrical contact components will be further adjusted, and the competitive pressure faced by Chinese enterprises will gradually increase.
With the rapid development of China's economy, high-quality electrical contact components are more and more popular among users. This makes Chinese enterprises must complete strategic adjustment, positioning transformation, technological innovation and capacity improvement as soon as possible. Only in this way can enterprises compete with other enterprises in the market.
Information technology has been deeply applied in product design, manufacturing, equipment management, quality control and so on. This will promote the transformation of production mode towards intelligence and refinement. The integration of contact manufacturing and information technology not only provides a broad space for the innovation and development of electrical contact components industry, but also challenges the traditional production and management mode. Moreover, the continuous expansion of electric contact materials in aviation, military and other new fields will provide new impetus for the sustainable development of the entire electrical contact materials industry.