What Should Be Considered When Selecting A Metal Stamping Supplier?
Views: 325 Author: Site Editor Publish Time: 2022-07-28 Origin: Site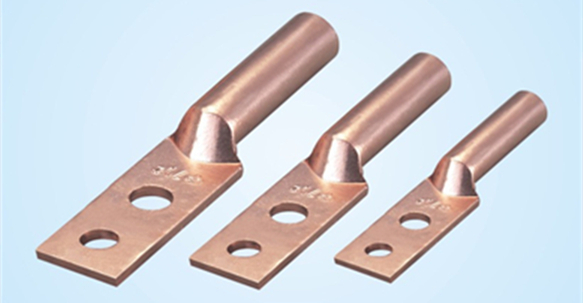 Price, delivery and price are factors that every buyer will consider before buying goods. These factors are particularly important when selecting metal stamping parts. Whether the supplier can provide guarantee for customers in these aspects needs to be considered first. Therefore, you need to conduct a comprehensive evaluation of suppliers to ensure that you can get the most convenience when shopping.
Well-Defined And Measurable Objectives
Your potential metal supplier should have a set of clear objectives, which should be fully understood and practiced. You can talk to the company's management and get their details, including their objectives and what they are doing to achieve or improve their objectives. Performance objectives should include on-time delivery, customer complaints and customer rejections. These objectives shall be recorded regularly and a report shall be generated. The report shall show the improvement trend and corrective measures of the company.
Reinvestment Priorities
When talking with your suppliers, you should also ask them if they have a reinvestment plan to understand whether your suppliers will expand the production capacity of custom stamping parts in the future. In this way, you can know whether your supplier can provide you with enough stainless steel stamping parts if your enterprise's demand for stamped sheet metal parts increases in the future. If suppliers are willing to increase the production capacity of metal stamped aluminum parts, you also need to know how quickly they will be able to ramp-up for full production and delivery.
Value-added Relationships
You need to ask your suppliers about the source of materials so as to ensure that they have enough materials to produce metal stamping machine parts. In addition, you also need to know whether they have a long-term cooperative relationship with material suppliers. If there is a problem in any part of the supply chain, such as interruption or damage, you may not get enough sheet metal press parts. Therefore, you must ensure that your suppliers have a complete set of emergency measures to avoid forced suspension or reduction of your production due to damage to the supply chain.
Workforce Training
The core of any business is labor. You need to know whether your supplier has conducted good training for their employees. If employees lack training and have high mobility, it may lead to the decline of product quality. Moreover, employees who lack training may also make costly mistakes, such as the wrong use of tools, resulting in serious consequences. These errors can even lead to equipment crash and may threaten the lives of employees.
Visual Check
Finally, you need to visit your supplier's factory. You need to check that their factories are orderly and clean, and their production equipment is clean and well maintained. This will help you get high-quality metal stamping parts. Any well-operated company should track its performance according to its own goals and provide information to customers at any time. The supplier should be able to meet your production needs in a flexible and expandable manner while maintaining the production of high-performance metal stamping parts.