What is Terminal Block for Heavy Duty Applications?
Views: 388 Author: Site Editor Publish Time: 2022-05-13 Origin: Site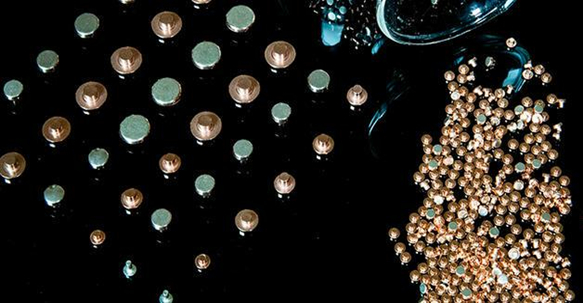 We know that terminal block parts are a kind of simple and useful stamping metal parts, which is widely used in different industry fields. And the price is inexpensive comparing with other parts. It is one type of connectors. The metal stamping products are widely used in machinery, industrial systems and transmission equipment. Then what is terminal block for heavy duty applications? This article will talk about some basic knowledge about terminal block for heavy duty applications.
Heavy-duty terminals
Generally, the basic structures of heavy-duty metal connectors are divided into three parts including plug-in body, protective shell and cable connection accessories. The connector body is made of PC, which has good toughness and flame retardancy. And the protective shell is made of cast aluminum material, and the protection level can reach IP65 after a series of special treatments. Cable connection accessories can provide a variety of products with different specifications according to different installation needs.
The advantages of heavy-duty connectors
Heavy-duty stamping connecting parts are specially designed and applied to meet the requirements of harsh environmental conditions. The main application areas are industrial automation, equipment manufacturing and industrial system buildings, as well as information and control technology. Its shell protects the instrument from rain, ice and dust. Compared with the traditional connection method, the use of heavy duty connecting components can save 20-30% of the installation cost of the machining center, and it can increase the production efficiency and reduce the error rate of the wiring.
With the in-depth development of industrial automation, more innovations have appeared in mechanical products. For example, many products have been modularized and expanded in accordance with the needs of the application. The use of heavy-duty connectors including pneumatic modules and high-current modules not only realizes the barrier-free and fast connection between modular devices, but also ensures the transmission of signals and power supply. For machinery and equipment manufacturers, it can save installation time, secure reliable connections, and reduce overall production costs. For terminal users, they can freely install and operate equipment without any professional guidance. The key is that it also becomes easy to maintain. This not only increases the effectiveness and practicability of mechanical equipment, but also reduces downtime and equipment maintenance time. Therefore, the efficiency has been effectively improved.
The function of heavy-duty terminals
Usually, the main function of heavy-duty terminal parts is that it can connect different circuits together and provide an electrical ground for the circuit. We know that grounding can provide a safe route for a circuit to terminate, which can not only reduce the risk of short circuits in your application, but also can reduce the risk of serious injury to the installation staffs. Though it is a time-consuming task to connect different circuits, the use of metal terminal components can make it easier. When installers install electronic terminal parts for circuits that need to operate under high power or high vibration conditions, they may need to use different types of metal stamped products, such as bus bars, junction block parts, and power splitters.