Which Material is the Best for Fasteners?
Views: 301 Author: Site Editor Publish Time: 2022-05-20 Origin: Site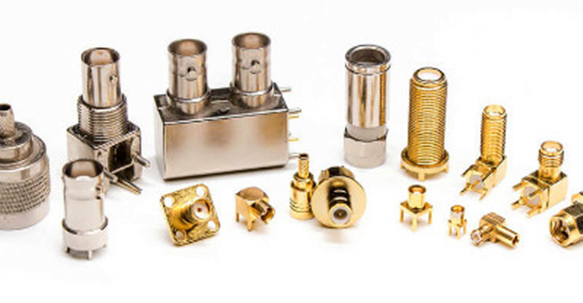 Fasteners are also called standard metal parts in the market. They are a general term for a class of mechanical metal parts used when two or more parts or components are fastened and connected into a whole. It is characterized by a wide variety of specifications, different performance and uses, and a high degree of standardization, serialization, and generalization. So, fasteners are the most widely used mechanical basic parts and are in great demand. But for the materials of fasteners, which kind is best?
The factors need to be considered when choosing
Generally speaking, there are a wide variety of materials for fasteners, including titanium, plastic and steel etc. most them are stamping metal parts such as automotive stamping parts, stainless steel stamping parts, precision metal stamping parts and so on. Therefore, when you choose fasteners, you should consider the grades of a particular alloy mixture or hardening process, which can help you to the correct alloy fastener. We know that a range of coating or plating can enhance the component's corrosion resistance, which also can offer a different aesthetic for different fasteners. What is more, you need to consider the below factors:
Brittleness
Strength
Galvanic corrosion properties
Corrosion resistance
Cost
Here there is one special reminder that you must consider the environment of use, since some certain environment with salt water can cause galvanic corrosion, and shorten the service life of fastener and increase your cost.
The materials of fasteners
When choosing, you should consider the right materials for your fasteners in order to use safely and save your cost. Now let us to know some materials used for fasteners.
Stainless Steel
We know that stainless steel is an alloy with low carbon steel and chromium, which can enhance corrosion properties of fastener. And the price is inexpensive. Even if it was scratched during the process of installation, its anti-corrosive properties are complete to the material, and will not lose its resistance. In daily life, the most common stainless steel for hardware is 18-8 stainless. It means that stainless steel contains around 18% chromium and 8% nickel. And the price of stainless 316 is more expensive than that of 18-8 stainless, since it is a highly corrosion-resistant grade of stainless steel. It can be used in some special environments such as chlorine and salt water environments, and the effect is great. For stainless 410, it is harder than 18-8 stainless steel, but it is not quite as resistant to corrosion.
Alloy Steel
Alloy steel metal parts are made of a high strength steel alloy. Usually alloy steel bolt parts and fasteners are not plated in production process. That is to say, they have a black finish appearance. And they are brittle though they are extremely strong.
Chrome
This metal stamped component is often polished in appearance and chrome-plated in production technology, which has a similar resistance to corrosion as zing plating. Of course, there is shortcoming as well that the price of chrome is more expensive than other common metals, which will increase the cost. But it certainly can bring a professional finish for the project.